7 TIPS for finding a teaching job in RECORD TIME – CVExpress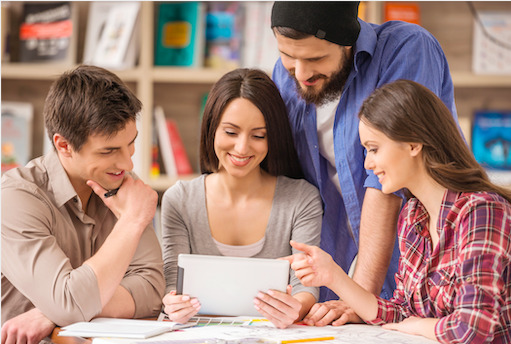 7 TIPS for finding a teaching job in RECORD TIME
When it comes to education, finding a teaching job may be somewhat tiring and even frustrating. There is a wide variety of candidates and maybe fewer vacancies. For this reason, the first you should do is try your best. However, here are some tricks that might help you get there faster.
1. Prepare a good resume
To find a teaching job you must always have your teacher CV well-prepared. Likewise, emphasize your skills and knowledge. Try to be as accurate as possible, as too much information could be a disadvantage.
2. Set a goal
Once you have your CV ready, engage in a self-analysis that helps you know where you want to go. Ask questions like, where do I want to work? Which school is right for me?  This way you'll save time when finding a teaching job.
3. Search for a teaching job
You can start searching online job portals. For example, if you already know which school you'd like to apply to, look for their website or give them your CV in person. However, a faster way to find a teaching job is to search in schools near you.
4. Explore different alternatives
Choosing several schools and applying is a good option. However, there are other possibilities for finding a teaching job, such as, for example:
Training workshops
Colleges
Municipal corporations
Corporate staff training
Nonetheless, you can also accept a job as a teacher assistant or give private lessons.
5. Tap into your social network
The quickest way to find a teaching job is through people you know. Tell your acquaintances, family, or friends that can help you search.
6. Use the internet as an ally
Other than searching for job sites, using social networks is very beneficial. There, you can find groups where vacancies are shared, plus, you'll make yourself known in the professional world. This will make finding a teaching job an easier process, use new resources!
7. Learn about them and get to know yourself
Take advantage of the internet to learn more about what schools are looking for. Especially those you will apply to. You can often find their mission, vision, and other relevant data on their social media. This way, you'll know information that will give you an advantage in a potential interview.
On the other hand, if you want to find a teaching job, you must know and trust yourself. Otherwise, it won't be useful when being interviewed.
8. Be formal
When finding a teaching job, wearing proper attire and using appropriate language is crucial. Keep in mind that schools look for a professional that portrays what they represent. However, it's not about not being yourself, but you must be careful about the way you express yourself and dress.
9. Be convincing
They will probably ask you about your strengths, skills, and weaknesses. Thus, you must take control of your answers and be confident in what you say. At the same time, be cautious with your weaknesses. So, when you mention them, point out how you face them.
Finally, to find a teaching job, have the mindset that it's already yours. You can also bring a strategic plan in case they ask. So, be confident in your skills and go for that teaching job really want.