SUBMIT YOUR RESUME TO SCHOOLS, TEACHING JOBS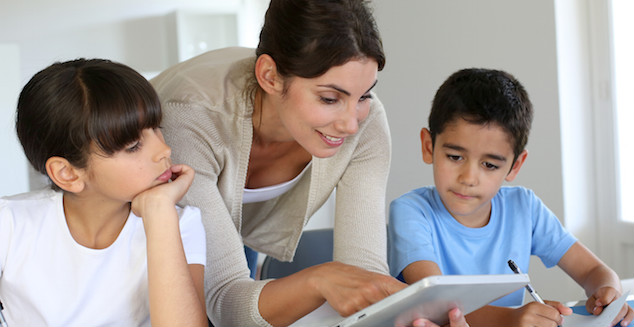 We'll submit your Teacher-Resume to Private Schools
SUBMIT YOUR RESUME TO SCHOOLS
Your CV will be submitted to private schools by email, postal delivery, or through their website's employment forms.
TEACHING JOBS IN PRIVATE SCHOOLS
You can select private schools according to their location, grades you'd like to teach, religious affiliation, or program emphasis. With CVExpress, finding a teaching job is easy.
JOB OPPORTUNITIES VIA SCHOOL WEBSITES
We search and sign you up for job offers that match your profile and are available in the job section on most private schools and associations' websites.
RESUMES IN PDF AND VIDEO FORMAT
We will build your Teacher-Resume in Word format, Online CV, or Video Resume. We are also in charge of updating, translating, and/or writing your cover letter.
CVEXPRESS MAKES IT EASIER FOR YOU TO GET A TEACHING JOB IN PRIVATE SCHOOLS
We offer a professional and effective service for submitting your resume to the school of your choice. We aim to only distribute your Teacher-Resume among private schools that perfectly match your professional profile to increase the possibility of you finding the position that fits your needs. The process to follow is to fill out our questionnaire; you may limit the school selection by state, county or city, education level, religious affiliation, the school's focus, or the number of teachers. You can also select which ones you'd like to exclude. In addition, you can choose between three different ways to submit your CV: through email, postal delivery, or employment forms provided by the institutions' websites.
We can also be of service in making your resume unique and professional. It's never been easier to find a teaching position in a private school!
What do our customers say
Very professional results. Very few days after the hiring, I received my curriculum vitae and my cover letter. I was totally surprised, everything was perfect, both the design and the text. I recommend it to everybody.
Emily White – New York, USA
A great service for all teachers looking for a job. They cleared up all my doubts quickly and the price is affordable. Now we just have to wait for the results.
Logan Johnson – Pennsylvania, USA
I never trust online services and I had a hard time deciding, but hiring their services was the best decision (a person from CVExpress helped me throughout the process). I have sent my resume to all the schools I'm interested in and I already have 2 scheduled interviews. I am really pleased.
Chloe Thompson – New Jersey, USA
ABOUT CVEXPRESS – WE WILL ASSIST YOU IN GETTING A TEACHING JOB IN A PRIVATE SCHOOL!
At CVExpress, we specialize in resume distribution to private schools by email, regular postal delivery, or employment forms on the schools' websites.
We also provide a job search engine.
Furthermore, we offer a Teacher-Resume-building service. Our team of professionals will create an outstanding resume for you, either as a Word document, an Online CV, or video format. Better yet, we will always keep your CV up to date and ready for use. And if you need it, we can translate it into three different languages!
HOW TO SUBMIT YOUR RESUME
You simply must complete our submission form and provide us with the following information:
Your choice on how you would like your Teacher-Resume to be sent (email, form filling, and/or postal delivery).
The educational level you would be interested in teaching.
The main features of the schools you would feel comfortable working at as a teacher. This includes their religious affiliation, program emphasis, or the number of teachers.
The location of the schools (cities, states, counties, or countries).
You may also exclude the private schools you have no interest in sending your CV to.
OUR EXPERTS WILL PREPARE YOUR TEACHER-RESUME
We offer unique and professional Teacher-Resumes that help you land the teaching job of your dreams. We provide you with more than just templates; we can also build your CV! And not just an average one; our team of professionals creates a perfect curriculum vitae that describes you, highlights your values, and showcases your skills.
We offer two options you may choose from to create your resume:
Choose the first option to only have your resume built. Please choose the second option if you also wish to send it to private schools.
OTHER SERVICES THAT MAY HELP YOU LAND A JOB IN PRIVATE SCHOOLS
LinkedIn profile: Were you aware of the importance of this social network? LinkedIn is currently one of the most widely used tools by human resource companies that may help you get a job. At CVExpress we can also help you create your LinkedIn profile, keep it updated, and promote it among the teaching groups where your profile may fit.
Updating your Teacher-Resume: Your resume will always be up to date with us in charge; we will routinely modify it to fit a position or any changes you solicit. You must simply let us know about your requests.
Translating your CV: We offer Spanish, French, and German translation services.
Cover letter for teachers: We offer many options to create a great cover letter that is ready to be submitted to private schools. You can also get your cover letter translated into a different language.
WHAT HAPPENS AFTER YOU PURCHASE A SERVICE?
a) If you purchased a Teacher-Resume distribution by email:
The first thing we will do is to create the message that we will send to the private schools. You will be able to review it and request any modifications you seem fit. Once you are sure your information is correct, you will have to "validate the message" from your account. This way you can verify its accuracy so we can begin the distribution.
The delivery of your CV to private schools will be accomplished within the next five business days.
Once your CV has been delivered, you may check into your account for the complete list of private schools your resume has been submitted to.
b) If you purchased a Teacher-Resume distribution through postal services:
The submission of your resume to schools by regular mail is similar to email delivery. First, we'll send you a list of the private schools that match your profile, along with the schools' addresses. Once you validate this list, we'll photocopy and place your resume in an envelope to send it out.
Since your purchase, until the letters arrive at their destination, the process takes three weeks at the most. Once they have been distributed, you may check into your account for the list of schools they have been sent to.
c) If you purchased a Teacher-Resume creation:
We'll begin with your resume's first draft. We will upload it to your account so that you may review it and ask for any modification you deem appropriate. We will always stay in contact with you so that we can address any changes you wish to make speedily. The process will end with your approval of the result.
d) If you purchase the CV's distribution through the school's career sections:
When looking for candidates, many schools prefer to publish their vacancies to receive applications through their websites.
At CVExpress, we'll review the job offers published on the private schools' platforms to help you apply for the positions that best fit your profile. In addition, we´ll fill out the job application for you with the data you have provided us.
In your account, you will find a list of all the teaching vacancies you have applied for, as well as your completed applications.  We will also include the usernames and passwords we have created, allowing you to access them, as well as your job offers.
Thanks to our services, getting a job in private schools as a teacher has never been easier.